Right Surveyors - Urmston
Welcome to The Right Surveyors for Urmston, a trusted firm of dedicated and local Chartered Surveyors available to meet your every property need across Urmston and Greater Manchester. We supply property surveys to suit any size, shape and type of property to a vast array of private clients and property investors in the Urmston area.
Entrusting a Chartered Surveyor to carry out a survey on your new or existing Urmston property is a cost-effective way of ensuring that your building is looked after, before it starts to cost you a small fortune. Finding a defect early could allow you to rectify it before it becomes a major structural issue, and it's our building surveyors' years of experienced pooled with their careful attention to detail that allows this to be a process that is both reliable and highly accurate.
Although our Urmston Chartered Surveyors specialise in surveying services such as the RICS HomeBuyer Report and the RICS Full Building Survey, as highly trained professionals they are able to carry out a number of property services for almost any property, client or budget. Our Chartered Surveyors offer investment advice, planning advice and asbestos surveys, to name just a few.
Chris Newman FRICS heads our Urmston practice: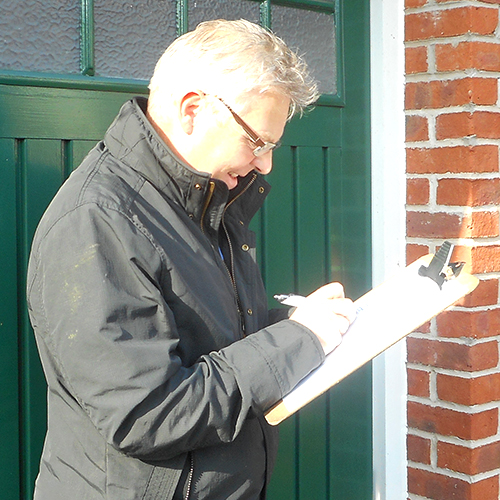 "Having gained over 15 years of post qualification experience as a Chartered Surveyor, I have seen first hand the worth that a simple survey can have to my clients. When structural defects are found early, there are many options that can be taken to correct the issue before it grows. However, when defects haven't been picked up they can often develop to cost property owners thousands in repairs that could so easily have been avoided.
"Commissioning building surveyors to give your potential new purchase a once over is an important money saving step to buying property. If unknown defects are found, this could well be the solid support you need to drive down the purchase price, saving you a small fortune."
Building Surveys and Property Services from an experienced Local Chartered Surveyor in Urmston
At Right Surveyors for Urmston, our building surveyors make it their priority to deliver the most dependable and trustworthy customer service to all our clients. Through their extensive understanding of Urmston and their property knowledge refined to a skill, our building surveyors will provide you with quality advice you can trust, all the while guiding you through the process and getting to know you and your property on a personal level.